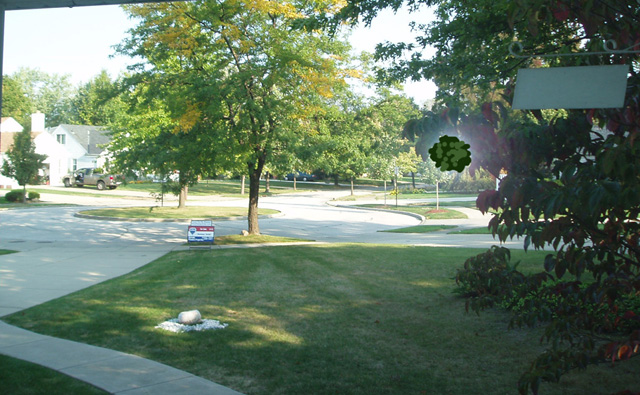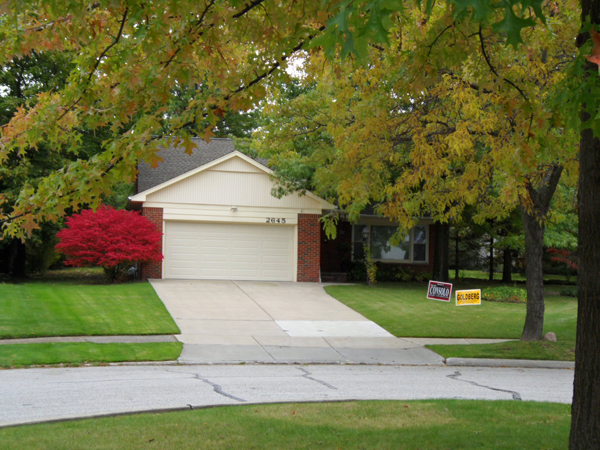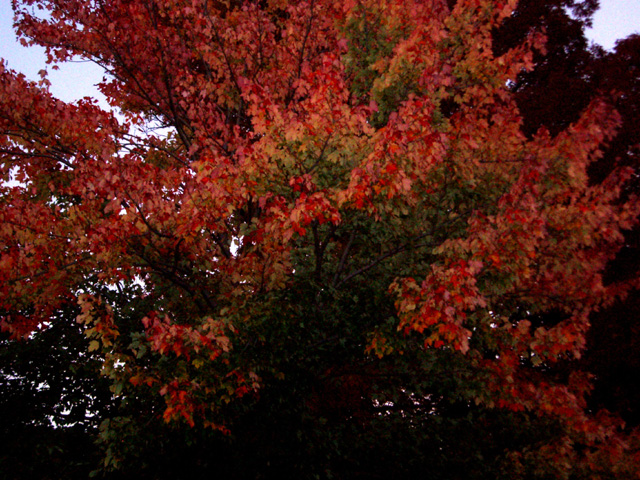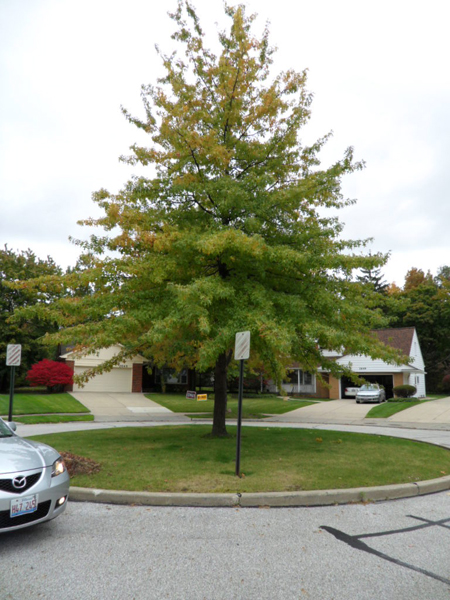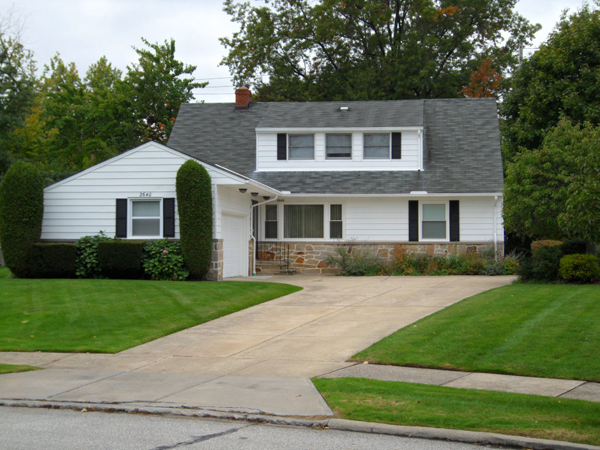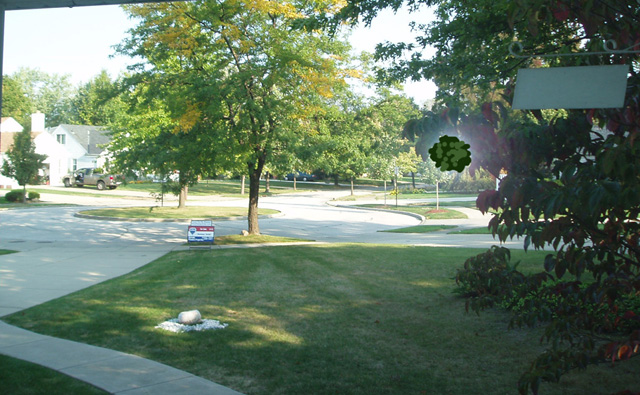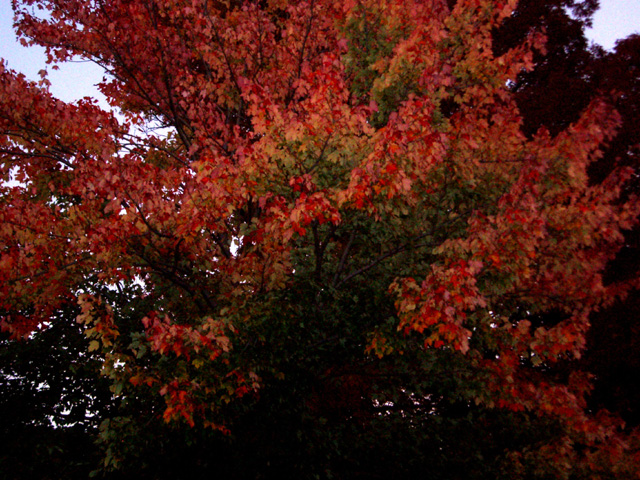 Whiton Rd with Adjacent Washington Blvd People Pics
from the 1950's and beyond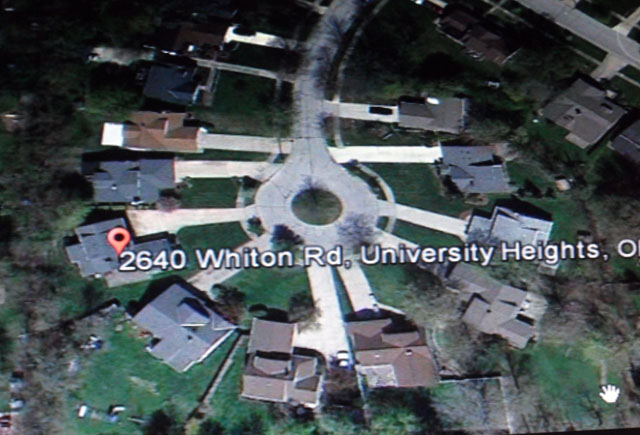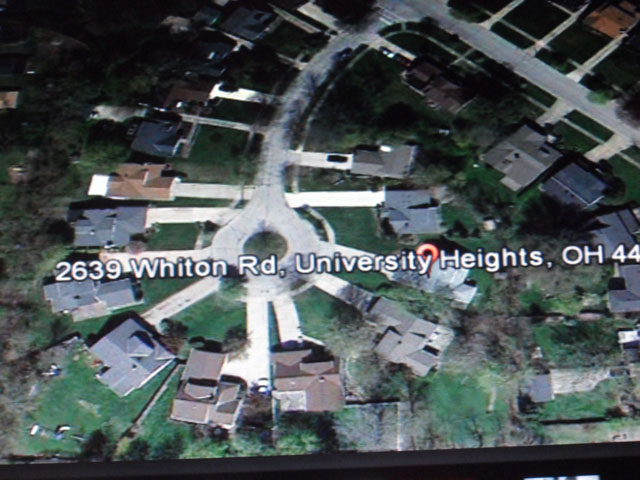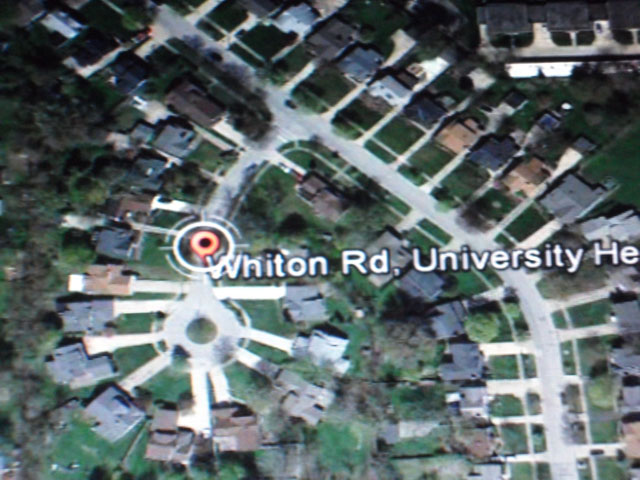 WHITON ROAD
The Neighbors
The Weiss's 2610 Whiton Rd.
Al and Eda Weiss
Weiss family at Jonathan's wedding; Eda, Debbie, Carmen and Jonathan, Mike and Stanley

Dr. Michael Weiss

, Cleveland, Ohio, Biochemistry professor and Diabetes Researcher; Mike and Carol Weiss 2012

Michael with his daughters Allie (med student in Ohio), Leah (graduate student in UK), Emily (business student in Indiana)

Mike with his daughters and Mike getting is MBA and his daughter graduating together from CWRU in 2010

Mike's research team at Case in 2013

Stanley Weiss (dod ukn)

Jonathan and Carmen Weiss
"John Weiss, if you're in this thread, we're friends with a couple in Phoenix and found out that the wife (Jen) dated you eons ago. Small world." Jeff Kraus
"Dear Val, What a delight to hear from you. Of course I remember your wonderful babysitting -- you alerted us kids to the pending appearance of the Beatles on Ed Sullivan. We had never heard of the Beatles and so would have missed this landmark cultural event. So ever since your memory has been linked to first seeing and hearing the Beatles -- and the amazing thing is, our three daughters (Allie, Leah and Emily) are themselves big Beatles fans. My wife Carol and I would love to see you if you get to Cleveland or we get to S. California. " Mike Weiss
"I remember one night while babysitting for the four Weiss kids, I heard a cat screech and I was afraid it was my cat Rusky, so I looked out the door and somehow the door closed and I couldn't get back in! I had to ring the bell and woke Mike up and he came and let me in. Hope his parents never heard that one! Hey, I was only ten years old..." Val Iberall O'Connor
"I ran into Michael years ago. He was living in Chicago and belonged to my synagogue. Lost touch years ago." Jeff Kraus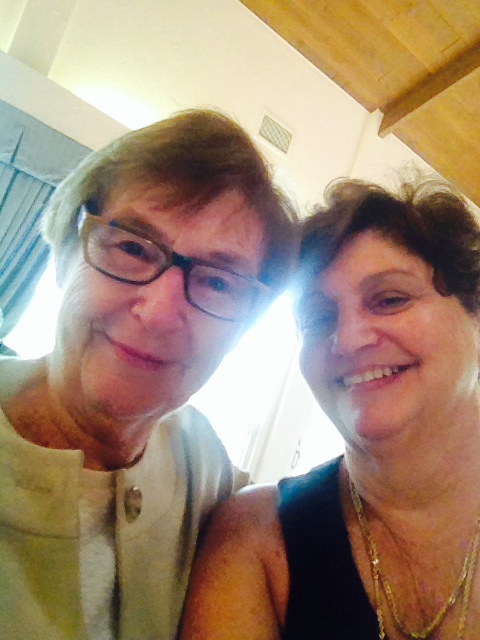 Eda Weiss and Renee Kraus Barnow Cleveland, OH 2014
The Splavers 2614 Whiton Rd. 1953-?
Joel Splaver
"He got stuck in our chimney at 2640 when the house was being built." Val
The Honigs 2614 Whiton Rd.
The Sydneys 2614 Whiton Rd.
The Schwimmers 2620 Whiton Rd.
The Pollacks 2620 Whiton Rd. (sold house to Coneglio)
Two daughters
The Coneglios 2620 Whiton Rd.
Joe Coneglio, a banana wholesaler
The Eisenbergs 2624 Whiton Rd. 1953-1976
Norma Eisenberg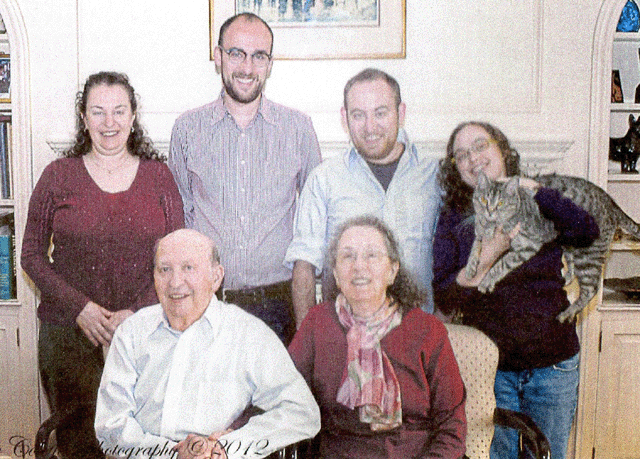 Milt and Esther Eisenberg Moss with family
"The mother of the Eisenberg's tried to teach me some special dishes she was cooking, she would go into detail. I liked talking to her." Helene Iberall
The Goltons 2628 Whiton Rd. 1953-?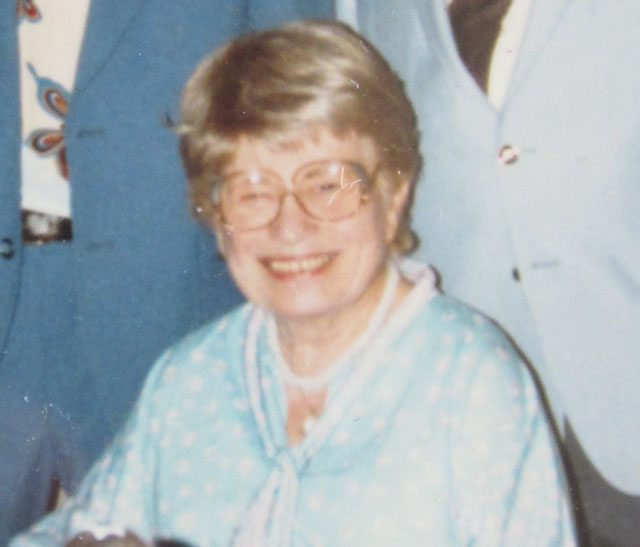 Margaret Golton, Cleveland, Ohio, PhD in Social Work
The Grogers 2632 Whiton Rd.
Tilda Groger
Herbert Groger, Cleveland, Ohio, Travel Agent, married to Myrna
Jeanne Groger
The Hibshmans 2636 Whiton Rd. ?-1958 (sold the house to the Perskys)
Norbert Hibshman
June Hibshman
Kay Hibshman and another sibling
The Perskys 2636 Whiton Rd. 1958-1985
Merle and Norma Persky
Jeff and mom Norma Persky Greenwald, Sarasota, FL

Norma and grandkids

Norma and grandkids

Jeffrey Persky

, Dunedin, Florida, in Insurance with wife Linda, a school teacher

Jeff has two daughters, Jenna is on right

Jeff and wife Linda

Jimmy Persky

(dod ukn)

Jonathan Persky,

Dunwoody, Ga., CPA

Jon with his two daughters
"My husband knew Marvin Persky when they were kids." Esther Eisenberg Moss
"Oh yeah, I remember Marv Persky reporting me to my folks because I had a party when they were away and he said he told because I didn't invite him. Boy did I get into trouble." Penni Iberall Rubin
"I caught up with Jimmy in LA when I went to CA for a few weeks in the 70's to watch as many Grateful Dead concerts as I could." Jeff Kraus
The Iberalls 2640 Whiton Rd. 1956-1965 (sold house to Marks)
Arthur and Helene Iberall
Arthur Iberall (dod Dec. 2002)

The Iberalls in the 1980's

Helene Iberall, Laguna Woods, Ca (dod May 2016)

The Iberalls-Helene's 100th birthday 7/2013

Helene's 100th birthday get together

Norrie Iberall Robbins, La Mesa, Calif, Geologist, USGS-retired, adj. fac. SDSU

Norrie's husband Brian Robbins, Zoologist

Family get together in Laguna Woods, CA and on the right Helene with two of her great grand-children Brandon and Brigit

Penni Iberall Rubin, Shaker Hts.,Ohio/San Diego, Calif, Writer/Artist/Preschool Enrichment

Penni with her husband Richie and their two children Melanie and Rory with his wife and granddaughter Brigit on right

Helene with grandkids Melanie, Eric, and Rory when they were young on the left and Melanie and Eric grown with his kids and Norrie on the right

<![if !supportMisalignedColumns]>

Helene, Penni, Norrie, and Thea

Penni and Richie Rubin with Brigit, Thea, Helene, Penni's kids Rory with his wife Jami and Melanie and Thea's partner Shirley and a dear friend Madge Levinson
Helene with her two grandchildren, Melanie and Eric and on the right is Brigit her other grandson's daughter

Thea Iberall

, Laguna Woods, Calif. Writer, Playwright and PhD in Robotics

Thea and her partner Shirley

Thea, Helene and Shirley

<![endif]>
Val Iberall O'Connor

, Davie, Florida Website Designer, Artist, Editor

Val is with husband Tom and his kids and one son's wife and her son Eric is on the right with his wife

Val's son and his kids
"We all had great times in that neighborhood, it was wonderful looking back at all that we had. Today's kids don't know what they were missing. We were outside playing all day. Our street was a fort, behind us and the Kraus's when we were little kids were old sheds and shacks, we used to pretend they were haunted. Riding our bikes around, snowball fights. You name it. Thank god video games didn't exist!" Val
| | | |
| --- | --- | --- |
| Val 8 yrs old | Val and 1st Husband- Mike | Miss Goodman from Kindergarten- Belvoir |

Brownies Val and Friend with Rusky and Helene looking on.

Iberall girls 1960

| | |
| --- | --- |
| Norrie teaching Val the guitar, 1961 | Helene's mom, Val on right with cousin 1957, house looks new |
"The Goltons and the Honigs, the Pollucks and the Sydneys were the only other ones there when we (The Eisenbergs) moved in (1953). The rest was former farm field and there was a barn and a decrepit swimming pool where your house was built. My sister's friend who lived on Washington remembered having her picture taken on a pony at the barn when she was little. The building of your house was special because the boy fell down the chimney and when the fire dept. knocked a hole to straighten his leg so they could pull him out, they found that the ceramic flue lining was not in the whole chimney,but only the top where the inspector could see it. The house originally was designed with no closets and the plan had to be revised. The builder, Mr. Shore lost his building permit and could never build in University Heights again. He had to sell the other lots he owned and so other, more legal builders did the rest of the houses on the street. I don't remember who did which anymore." Esther Eisenberg Moss

"I remember buying the house from Mr. Shore himself. He kept coming over to ask if everything was alright. He liked my family. We liked him too. He is the one who took me around to the few new houses he said he just built. I just looked at the two five bedroom houses. I always wanted an extra room for visitors to come and stay with us." Helene Iberall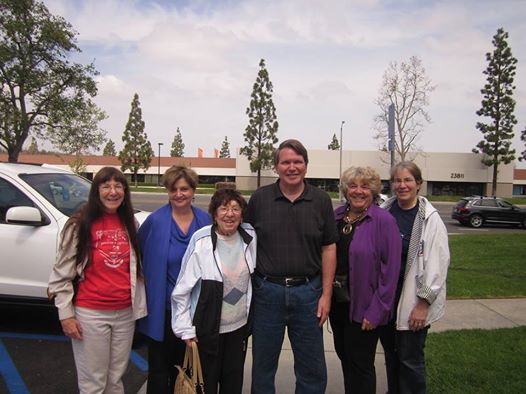 Norrie, Renee Kraus Barnow, Helene, Howard Buckholtz, Penni, Thea in Laguna Woods, CA 2014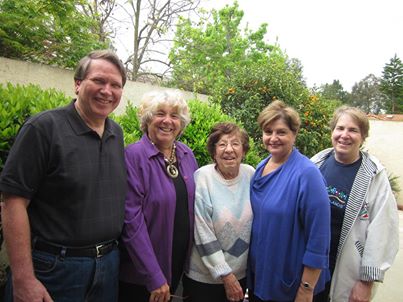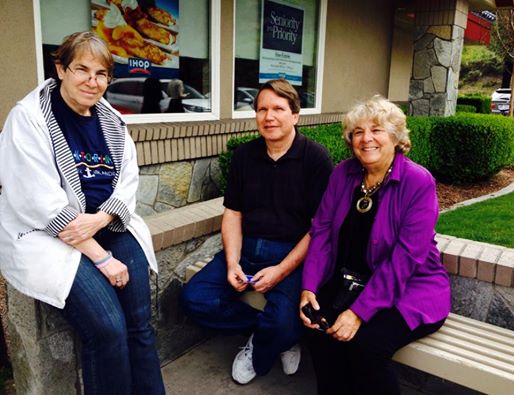 The Marks 2640 Whiton Rd. 1965-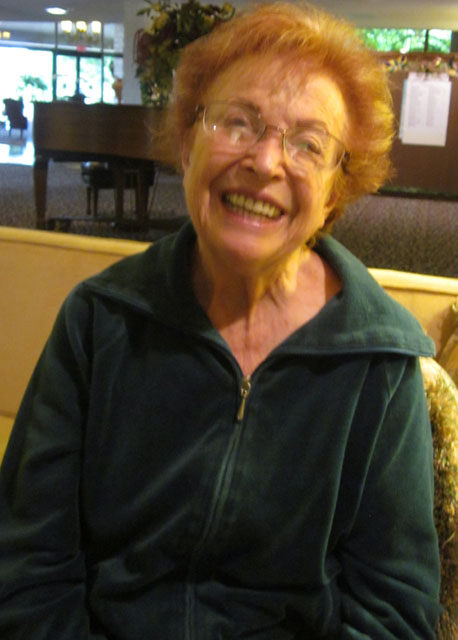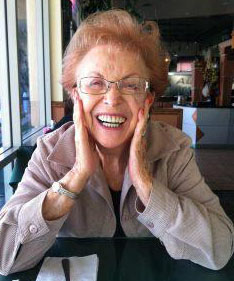 Fran Marks Glasser, Laguna Woods, CA
Jeffrey (Feron Dancer) Marks, Santa Fe, New Mexico

| | |
| --- | --- |
| Feron and grandson Ethan, Bolinas, CA | Son Jasper Dancer, Santa Fe, New Mexico, Print Designer |

Helen Marks Cummings, Pukalani, Hawaii, Aroma Therapist

| | |
| --- | --- |
| Helen's daughter Julia Cummings | Son Jamison Cummings and family, Pleasanton, CA |

Allison Marks

David Marks

David's son Dan Marks
"I went to Israel with my daughter Norrie and a whole group of people on a guided tour and we were at some kind of event sitting at a table outside and there were people sitting all over at tables. The woman across the table and I started to talk and she asked me where I was from. I said Ohio. And she replied she was from Ohio originally too. I told her I had lived in University Heights. And she said she lived in University Heights also. And I told her I lived on Whiton Rd. And she said she lived on Whiton Rd. and had bought the house from the mad scientist who had four daughters! And I told her that's me!!! That was Fran Marks who bought the house from us. Arthur was at the closing so I never actually met her until now. We are now both living in Laguna Woods, CA in Leisure World and are still good friends." Helene Iberall
| | |
| --- | --- |
| | |
| Fran and Helene, Laguna Woods, CA 2004 | Fran and Helene, Laguna Woods 2014 |
The Goldsteins 2640 Whiton Rd. ?- present
Beverly Goldstein
The Sterns 2644 Whiton Rd.
Eileen Stern Kolins
The Chesnicks
The Kronenbergs 2648 Whiton Rd.
Marvin Kronenberg
The Kraus's 2649 Whiton Rd. 1959-2010
Herb and Ruth Kraus
| | | |
| --- | --- | --- |
| | | |
| Herb and Ruth Kraus | Ruth Kraus, University Hts., Ohio | Kraus Family |
| | | |
| Renee Kraus Barnow, San Diego, Calif. | Renee, Ron, and Jeff | Renee and Jeff |
| | | |
| Ron Kraus, Rochester, NY, PhD in Psychology, learning Specialist with Ruth and Jeff | Cherie and Jeff and Renee | Ruth, Jeff and Herb |
| | | |
| Jeff and Cherie Kraus, Chicago, IL Attorney have two kids, Josh and Jamie | Ruth and Renee | Kraus Family |
"Having a fun winter in Chicago. Reminds me a bit of the Cleveland winters when we were kids. But it was a lot more fun building forts out of the snowplow piles on the circle and having snowball fights than it is now. All the Whitoners who went to California and Florida sure made the right call!" Jeff Kraus
"We were in Chicago 1993-1999 in the same congregation with Jeff K; it was great to have reconnected then." Mike Weiss
"I remember being in the Kraus's backyard late at night with others and if our Moms called us, we could run through the backyards and make it look like we were at our own houses, alone! Wonder if the kids there today do that trick?" Penni Iberall Rubin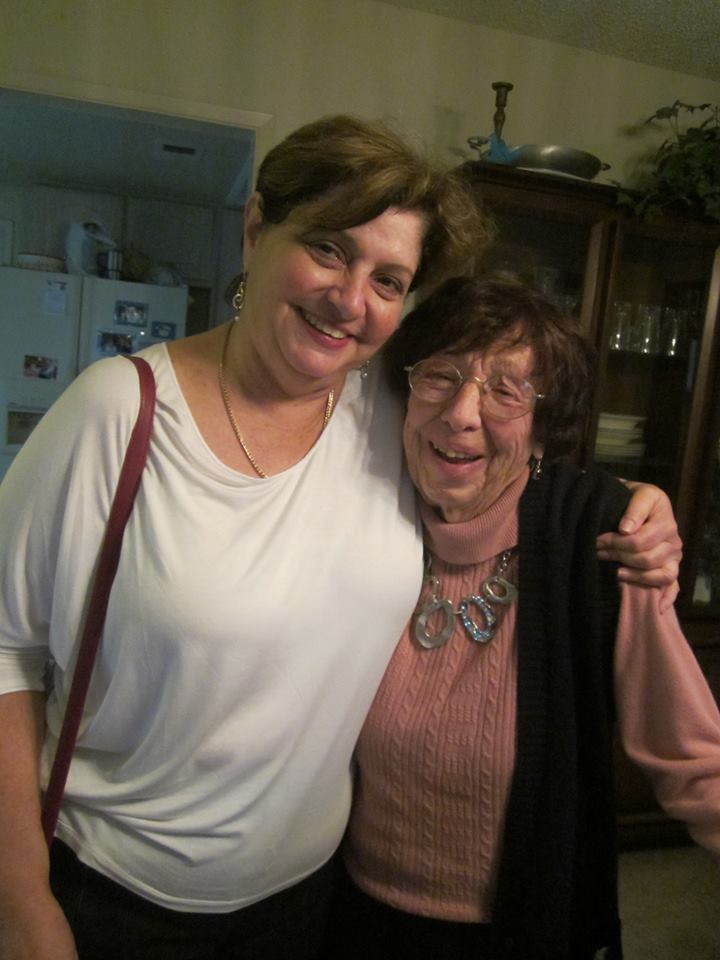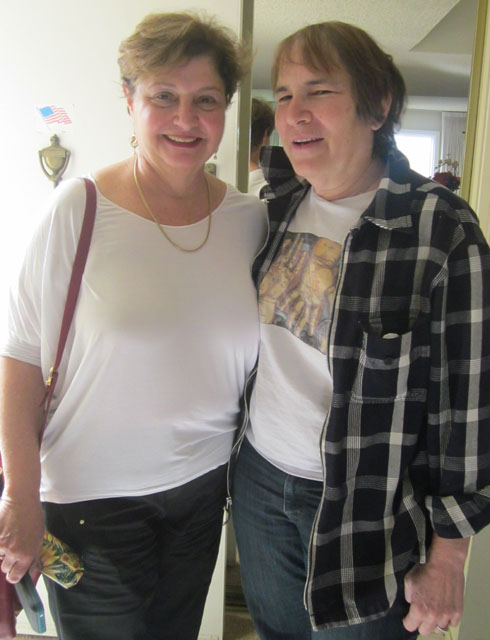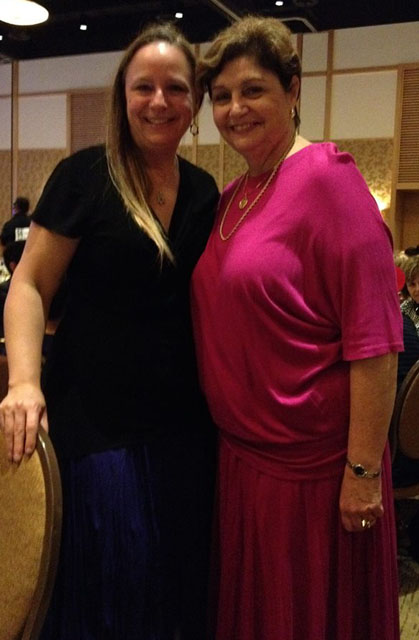 Renee visited Helene Iberall, Penni and Thea in Laguna Woods and Melanie in San Diego, CA 2014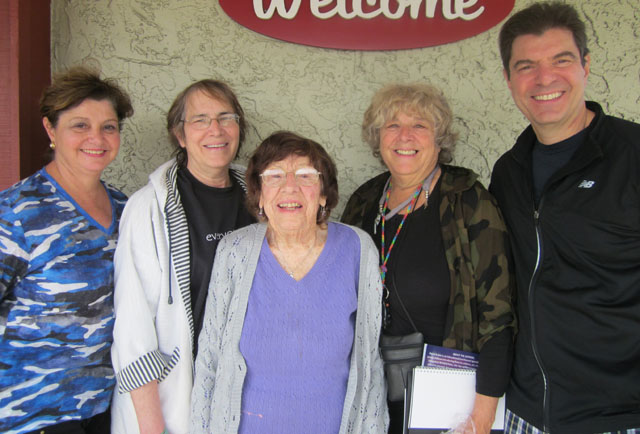 Renee and Jeff and Cherie Kraus visiting with Thea, Helene and Penni Iberall, Del Mar, CA 2014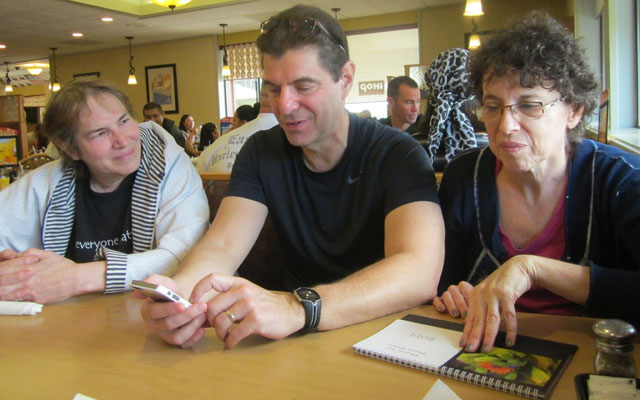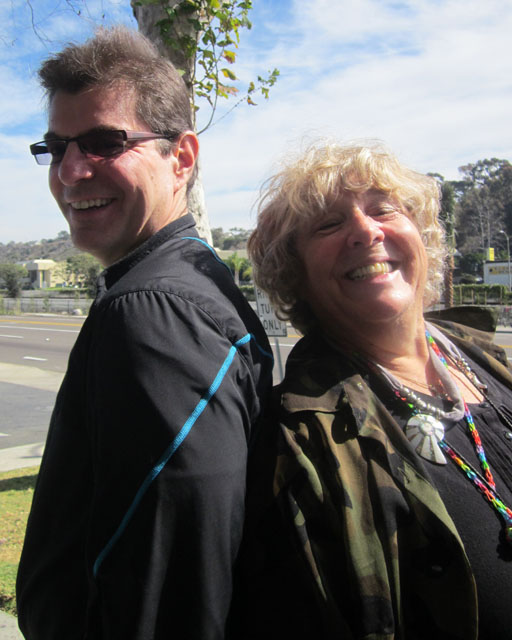 Penni's husband Rich Rubin and Renee visiting in Cleveland, OH 2014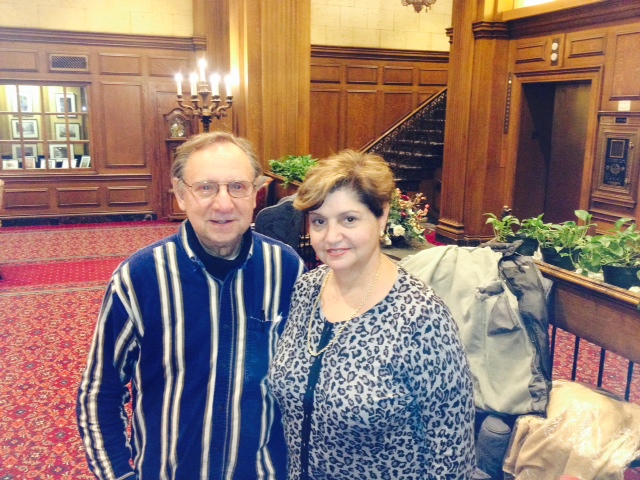 The Buckholtz's 2645 Whiton Rd. 1959-1972
Leo and Arlene Buckholtz
| | | |
| --- | --- | --- |
| | | |
| The four Buckholtz's at Anita's wedding, 1994 | Howard's son David and his wife Suzanne and grandson Levi | Marjorie (Neil's wife), Howard, Neil, Shelly, Anita, Eileen (Howard's wife) 1994 |
| | | |
| Neil Buckholtz, Bethesda, Maryland, PhD in Physiological Psychology | Neil's kids and grandchildren and Shelly | Neil and Howard and Levi, Howard's grandson |
| | | |
| Howard Buckholtz with wife Eileen, Baltimore, Maryland | Howard's family, Howard, his wife Eileen and her mom, sons Ryan and David and wife Amy | Howard's family with his wife Eileen, son David, his wife Suzanne, grandson Levi, Ryan and his wife Amy Smith on top |
| | | |
| Shelly Buckholtz, Elkgrove, Calif. | Shelly's son Jacob Kay and daughter Jennifer | Shelly's daughter Jennifer Wickes Carter |
| | | |
| Anita Buckholtz (dod Aug. 2008) | Anita's daughters grown above and below as kids, Sylvia, Samantha, and Anna Kimmey | Anita with Neil, top left, Howie on top right 1994 and Shelly and Anita in 1968 on bottom left, Shelly with son Jacob and Anita in background on bottom right, 1994 |
| | | |
| Anita's daughters and cousins | Cousins | Anita and her daughter and Jennifer, Shelly's daughter |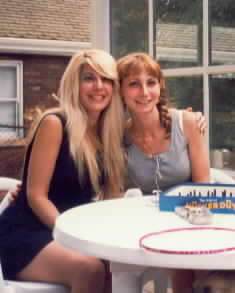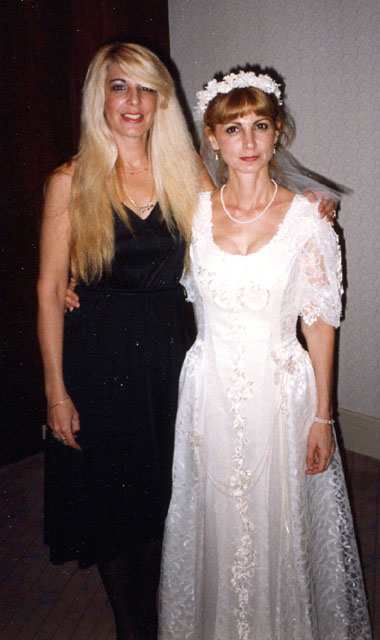 Val and Anita the day before her wedding and the day of the wedding in Cincinnati, OH 1994.
The Asher's 2639 Whiton Rd. 1956-1985
Peter and Hermine Asher
| | | |
| --- | --- | --- |
| | | |
| Hermine Asher (dod Oct. 2004) | Val and her cousin went to see Hermine in Port St. Lucie, FL to celebrate her 90th birthday, July, 2003 | Val and Helene went to visit Hermine, 2004 |
| John Asher, New York, New York, Dr. of Infectious Diseases and Internal Medicine | John has a daughter Stacy | |
| | | |
| Steven and Carole Asher, Santa Fe, New Mexico, Attorney | Steve's son Matthew and daughter Lauren | |
"Peter Asher taught me how to count when I was young. He told me that he had 11 fingers. On one hand he would count with me, Ten Nine Eight Seven Six. And on the other hand we would count, One Two Three Four Five. And then he would say, Six plus Five is Eleven! And I never forgot it!" Val
"The houses in the circle were brand new. We moved in first because I had my choice of the house I wanted. I also chose the one that was ready to move in and it had five bedrooms. The Ashers had the other five bedrooms, I was looking at both and I am glad I chose mine, I loved the fireplace. That was in 1956. Loved everything about that house, it was so beautiful with that bay window and everything else." Helene Iberall
"I remember when I had my voice operation and was not allowed to talk. Stevie and I were riding bikes and Hermine screamed and called Mom because I had just gotten back from the hospital and got in trouble. Then I remember having my wisdom teeth out and Stevie teased me forever about my "pregnant" looking face and kept sticking his tongue into his cheek to mimic my face. I got even with him cause I seem to recall a day that didn't have on a belt and his pants were falling down so I grabbed a rope and tied him up and made him use it to keep his pants up!" Penni Iberall Rubin
"Norma Eisenberg had a girlfriend who had a crush on Jon Asher and so she would come over and look out our bedroom bay window in hopes of seeing him. Jon had a daughter Stacy and Norma had a daughter Tracy, about the same ages." Esther Eisenberg Moss
The Kests 2635 Whiton Rd.
Mildred Kest
Layton Kest
"When Layton was in medical school a worker fell while painting our garage. University Heights didn't have a rescue squad, just a station wagon with a stretcher in back, and the guys wouldn't pick up a man with a broken leg. Layton came over and splinted it so the poor fellow could be taken to Doctor's Hospital, where Jon Asher later worked as an orderly. Layton went on to become a highly esteemed doctor." Esther Eisenberg Moss
The Sansons 2627 Whiton Rd. 1962 - 1987
averio (Junior) and Vivian Sanson, Highland Hts., Ohio
Vivian Sanson (dod Feb. 2016)

Michelle Sanso

n

, Highland Hts, OH, PhD Community Relationship Rep; On the

faculty of the University of Phoenix

Angela Sanso

n

, Mentor, OH, PhD Molecular Biology, Dean
"Don't remember Mickey but I remember Angela well. I thought the last name was Sansone but who knows? Angela was a tom boy and played baseball, football with us. She was also a Star Trek nut, as was I. Her mom was Vivian. I remember her dad but not his name. Always wondered what happened to her!" Jeff Kraus
The Skimins 14462 Washington Blvd.
Lee and Carol Skimin
Lee Skimin
Jimmy Skimin
Nora Skimin
Border Collie
"We always thought the Skimins house was haunted when it was empty because I and the Weiss and Persky boys peeked in the windows from the back porch." Jeff Kraus
The Houses
Iberall house 2640 Whiton in 2009

Buckholtz house 2639 Whiton Rd. 2009

Tree by Asher's house 2006

Whiton Rd thru 2649 Whiton Rd window in 2010

Tree on Whiton Rd. in Cul de Sac 2009

Looking down on Whiton Rd. adjacent to Washington Blvd.

The Kest's house and the Asher's house 1960

Coneglio house 2620 Whiton Rd in 2014

Kraus house 2649 Whiton Rd in 2014

Persky House 2636 Whiton Rd in 2014

Sanson House, Kest House and Asher House 2014

Kraus House, Kronenberg House 2014

Asher House, Buckholtz House and Kraus House 2014

Kronenberg House, Stern House 2014

Iberall House, Persky House, Groger House and Golton House

2014

Persky House, Groger House, Golton House and Coneglio

House 2014

The Stern's House 2014

Tree in the Cul de sac

The Skimins House 2014

Corner Sign Whiton and Washington Blvd. 2014

No Outlet sign on corner of Whiton 2014

Skimons House 2014

Sanson House 2014

Whiton Rd. Sign

Weiss House 2014 on Washington Blvd.

Eisenberg House 2014

Bass House Adjacent Washington Blvd. 2014

Bass House Adjacent Washington Blvd. 2014

Greene's House Adjacent Washington Blvd. 2014

Abt's House Adjacent Washington Blvd. 2014

This is a representation of the shacks we used to have behind the houses when we first moved in.
Present Facts about Whiton Rd.
In the 50's the houses on Whiton were going for

$39,000

Address
Present Owner

2014 value for property

Year House Built
Original Owner
2610 Whiton Road
JANNIE M BLUNT
$198,200
1956
Weiss
2614 Whiton Road
KENNETH KOMPERDA
$183,500
1952
Splaver
2620 Whiton Road
LAWRENCE J SHEPLAN & ROBLES SHEPLAN
$165,500
1951
Shwimmer
2624 Whiton Road
FORMAN TERRY W
$153,000
1953
Eisenberg
2627 Whiton Road
MARVIN LFE BROWDY EST & SUMM BROWDY
$168,200
1953
Sanson
2628 Whiton Road
$165,000
1953
Golton
2632 Whiton Road
MAURISE R SANDERS
$165,000
1955
Groger
2635 Whiton Road
HERBERT C RAMERMAN TRS
$180,000
1956
Kest
2636 Whiton Road
VIVIAN CHILES
$157,900
1955
Persky
2639 Whiton Road
THURMAN STORY
$168,100
1957
Asher
2640 Whiton Road
BEVERLY H GOLDSTEIN TRS
$189,300
1956
Iberall
2644 Whiton Road
MARK A ARMSTRONG
$198,700
1957
Stern
2645 Whiton Road
SIEBERT HARRIET R
$178,400
1959
Buckholtz
2648 Whiton Road
SUSAN I SCHMELZER
$173,700
1957
Kronenberg
2649 Whiton Road
JEFF HIGGINS
$200,000
1956
Kraus
Washington Blvd. Neighbors Adjacent to Whiton Rd.
| | |
| --- | --- |
| | |
| Mitchell Alperin, Beachwood , Ohio, Attorney | Bruce Abel, Dallas, Texas, Psychologist |
| | |
| Ricky Greene, Sarasota Florida, Insurance and Real Estate | Rick in 2009 |
"I remember we used to play as kids when you lived on Whiton. I "rescued" a kid who fell down the chimney of your home there when it was under construction. My Dad passed away in 1992 and Mom lived in the house until she passed away in 2006. The area was and is still a great place to grow up and raise a family. Our street had so many kids on it. Some nicer than others. I remember Kenny Smith trying to make Penny eat grass. But I also remember playing all sorts of games with so many kids on the street, I can't even remember them all. I also remember shoveling snow off your driveway. Kids would do that back in those days. My sister, Carol, lives in Orlando. Her husband is a CPA from Shaker. Carol is in several singing groups and performs all over the world." Rick Greene

Norman Abt, Menlo Park, Calif.
"Norman lives out in California. His mom passed away several years ago, but his dad married Mrs. Ann Roth - who lived 2 doors up the street. They may still live in the neighborhood. He has an older brother David and older sister Barb and younger sister Sheryl. Norm has a wife - Maggie. He is/was a physicist or astronomer." Rick Greene
"I remember Norm and I playing poker with other friends from school. Boy, it brings back memories." Ron Kraus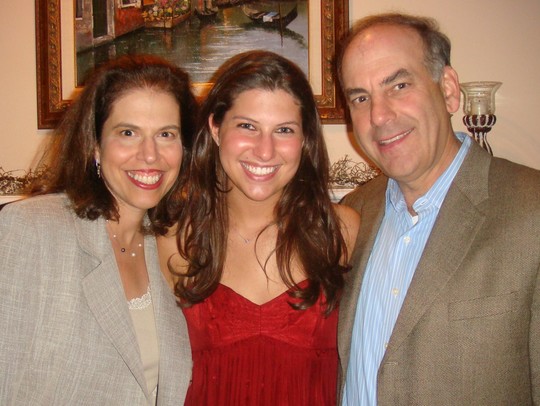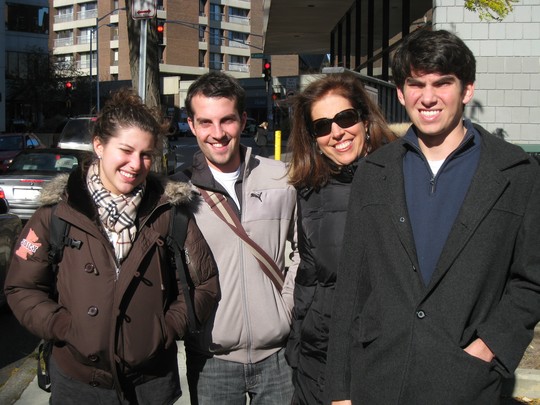 Dr. Thomas Fleeter, Reston, VA, with family, Orthopedic Surgeon
"Who would have figured that my fall from a skateboard in 8th grade while riding double with Valerie Iberall would have led me to meet an orthopedic surgeon who would later convince me to become an orthopedic surgeon as well." Tom Fleeter
"Tommy and I were skateboarding down the Persky's driveway when we were kids and I jumped off and he crashed and broke his leg and because of all the therapy that went along with it later became an orthopedic surgeon because of me! You are welcome Tommy." Val
The Basses
Ronnie Bass
Robin Bass
Mike Bass
"One other memory- I was babysitting for the Bass kids (Robin and Mike) on Washington Blvd. My girl friend came with me one night and as the Basses left (Ronnie Bass), two guys were standing on the corner of Whiton and Washington. Hummmmm, somehow they came over but I was smart enough to send them away! Lucky because the Basses came home a few minutes afterwards, saying they left the tickets at home (haha, checkin' up on the ol' Penni!!). Whewwwww. Jeff Kraus said he used to play with Mike and cut through the Asher's backyard to go there. What a wild time that was!" Penni Iberall Rubin
Questions, information, or to contact anyone on this page write to:
val@valscreativedesigns.com