Caterpillar

I want to thank you and compliment you on your outstanding artistic creativity for the wall sculpture you made for my office. Each time I enter my office I am delighted to see it hanging on my wall. It not only adds an attractive artistic statement to my waiting room, it provides for a cheerful atmosphere for my guests. I also have received many compliments and requests for your cards in the short time it's been here. I am grateful for the sculpture you made for me, and I will be pleased to recommend your work to anyone. Sincerely, Gary P. Ceresnie, D.P.M., A.A.C.F.A.S.
--------------------------
Ali - Jack Russell Terrier Leash and Key Holder

Thank you. I received the plaque today and I love it. You did a wonderful job. You really do awesome work. Thanks again, Sheree Thomas
------------------------------
Memorial Plaque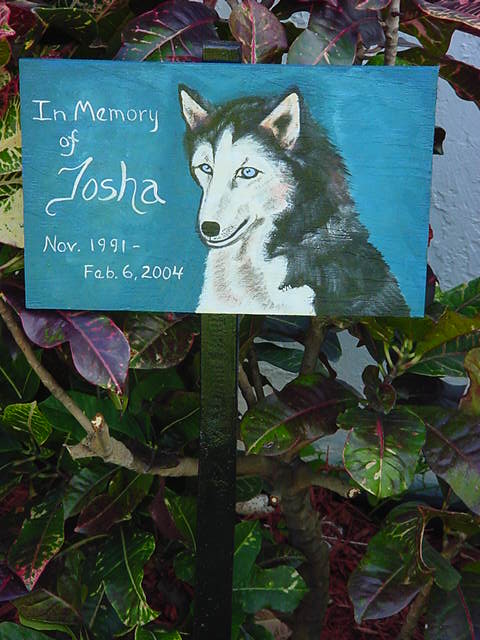 We got our beautiful plaque of Tosha today, it is so great we both cried. We are going to put it under her tree. -Lynn Napier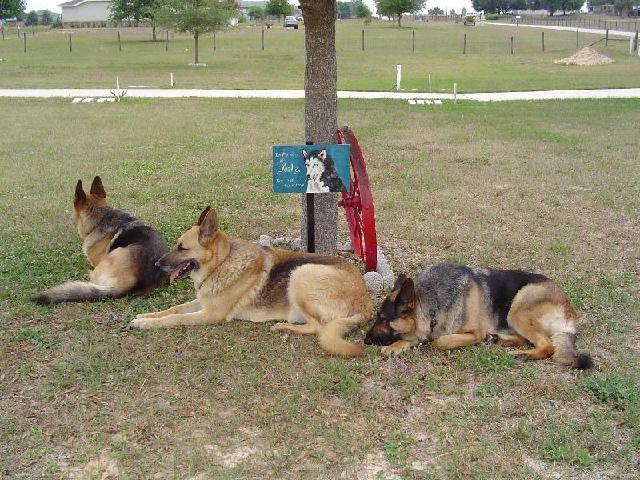 -----------------------------
Family Tree Book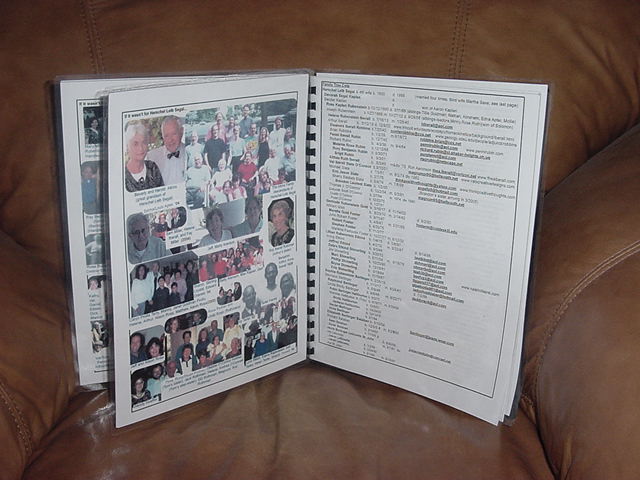 Dear Val, I can't begin to thank you for the mixed emotions your pictorial composition has stirred in me. Those wonderful memories of the past. The thoughts and sights which all seems like only yesterday. Man, you brought it all out to the forefront. I loved every treasure of it. Thank you. Your thoughtfulness, time, effort and creation is priceless. Gal, Val, you did good. -Uncle Al and Barbara Rubenstein
-----------------------------
Henry and April - Leash Holder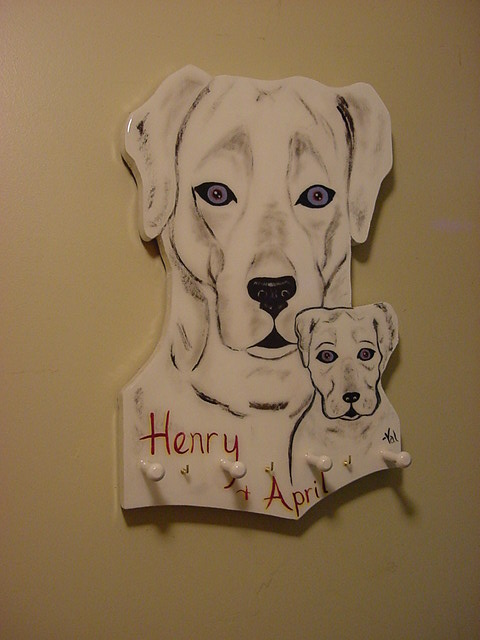 Val, I can not thank you enough for all the wonderful, amazing Christmas gifts. I have showed them off to everyone. Girard is so in love with the holder for Henry and April's leashes. You are so talented. Thanks again. -Jenna Andrews
-------------------------------
Map of China

I just wanted to thank you for creating such a beautiful China wall plaque for our daughter and us to enjoy. It is the most precious thing that I have EVER seen-you did such a wonderful job. It almost brought tears to my eyes when I first saw it. Now we can honor where our little girl came from everytime we look at the plaque. I just wanted to let you know how much I love it, and what a great job you did. It is perfect in every way. Sincerely-Ginger Holland
-------------------------
Golf Cart also made for Tom

Thank you Val. When I got a hole in one playing my favorite pasttime, golf, I wanted a special plaque to hold the ball and card. You came through with an amazing plaque. It's hung proudly in our living room by the front door, so that anyone and everyone that enters our house sees it first thing. Naturally they have a comment and I beam with pride as I describe my every move on that hole. We have a spot right next to it where I will place another plaque made by you when I get to my next goal, a par round. This Christmas present that you gave me is by far the most successful gift I've ever gotten. I am forever grateful and totally amazed by your artistic abilities. Thank you. - Tom
-------------------------------
Mouse Playing Guitar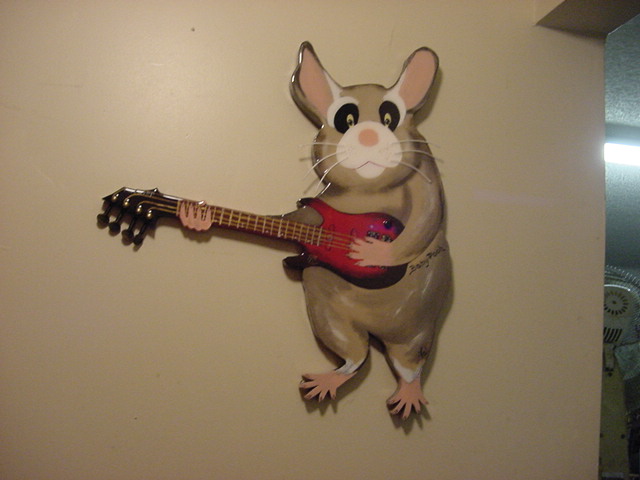 Oh my gosh!!! It's so cute! Val, I gotta tell ya, I had tears in my eyes when I got it. It has Baby Pooh's name on it, thank you. My guitar looks exactly the same! Very well done and talented artist you are. Mahalo for making such a great plaque, I will hang it up right away. Shaka's! -Steve Kishimoto
--------------------------
Bichon Frise Wall Hanging of Cruise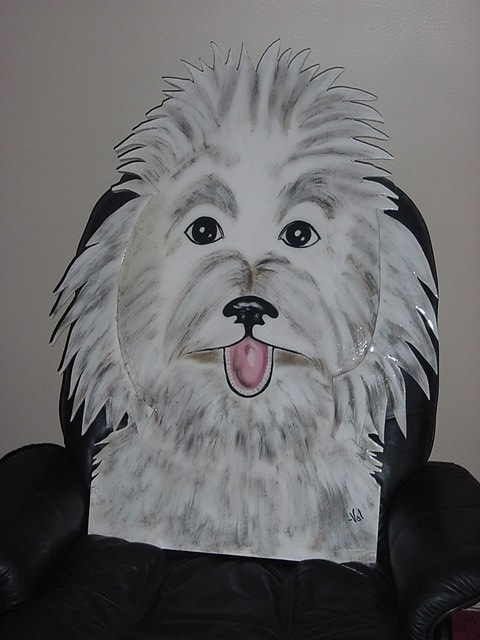 Val, What can I say? Cruise DID arrive yesterday and I can't tell you how much Tom (and I) loved it. He was almost speechless. My friends perfectly hung The Cruiser and I guess I'm just an emotional ol' fool but I almost cried when I saw it. He turned around and saw Cruise, walked up and touched it, looked at me and said, "How?" It was perfect. Of course, he had no idea and had never seen anything like it and when the party guests arrived, he had to personally take each up to the wall and point it out saying, "Look at that gloss!" I think I actually heard him talking to the Cruise wall during the night. I want to put Cruise on a wall by himself and Tom suggested we even put in track lighting to spotlight it.
Val, I really, really appreciate you working in high gear to get this done for me and the timing was frantic but wonderful. I received wonderful gifts last night, but this was the most perfect. You are truly a wonder. Thank you sooooo much. -Shirley Stanford
African Drums

They are absolutely fantastic and gorgeous. The pictures did not do them justice at all. There is no relation between what I see on your website and the shear stunningness of these two objects. We are floored girl, you are wonderful. Thank you for sending them so carefully. We hung the drums today. They are so stunning. We put them to the right of the masks along the front of the house. The black one is high and to the left. The colorful one is lower and to the right. This one pulls your eyes back to all the other masks behind the couch. It is so fascinating! Thank you thank you thank you. We love you so much. - Norrie Robbins
--------------------------------
Cocker Spaniel Leash and Key Holder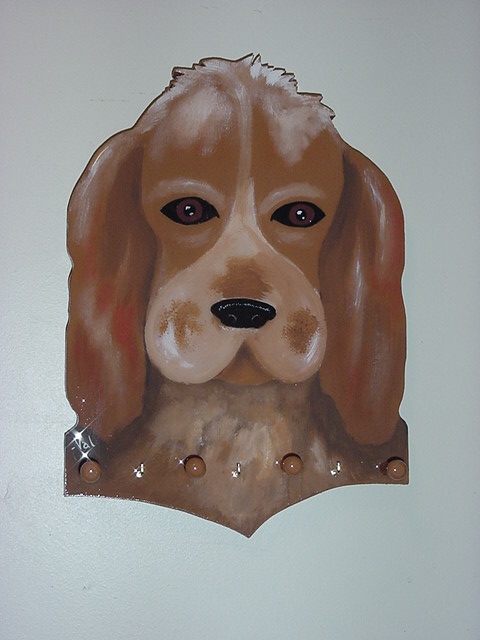 I received your generous donation . It is simply beautiful! and I know we will get some great bids. Thanks again!!! LornaCiccarelli Cocker Spaniel Rescue New England
--------------------------------
Gold Medal Plaque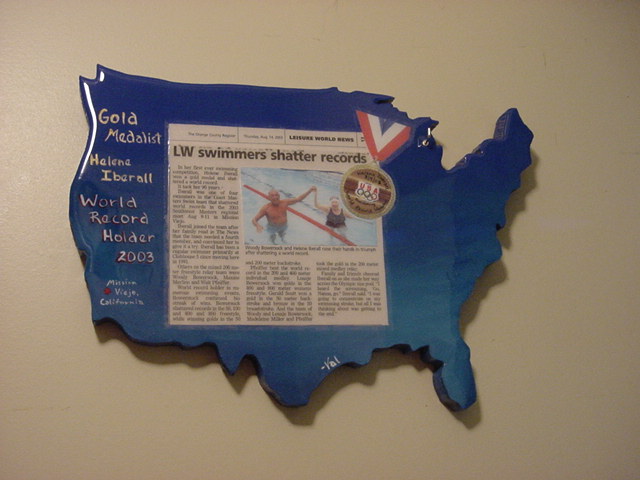 When I first opened up the package and saw the plaque, I got so excited. Unbelievable, it is so beautiful! I don't know how you got the article and picture to fit in so nicely. I have it hung in my kitchen on my art wall with my gold medal hanging from it. Everyone coming into the kitchen sees it immediately and always remarks how beautiful the plaque is and commends you on your work. It boggles my mind how you do it! I love you dearly. - Helene Iberall
--------------------------------
Personalized Train Set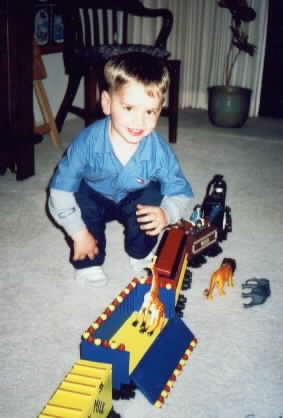 I'm speechless! -Brandon Slate
-------------------------------------
Toolbelt Pouch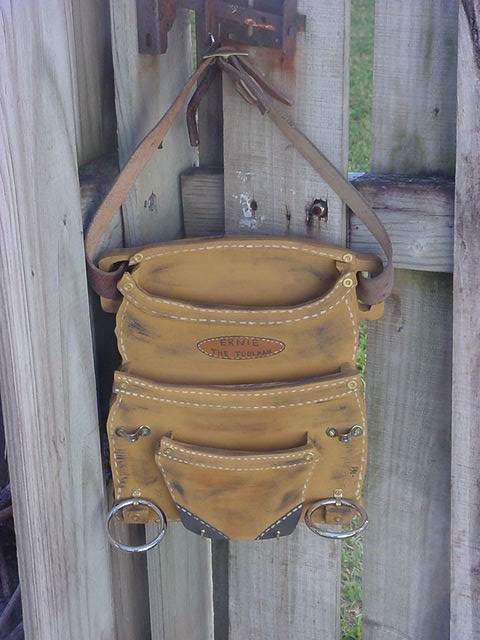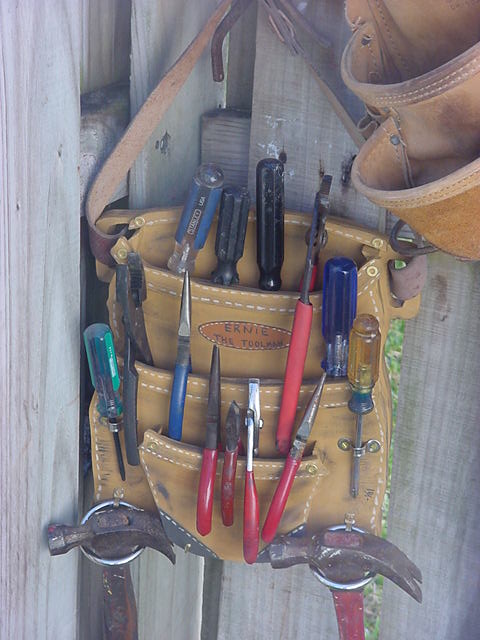 Val, mere words don't do justice to the artwork you do. When I saw the actual tool belt that you used for a model and the tool belt that you actually made...I could tell no difference. Ernie will be elated with this gift. It is absolutely an outstanding piece of showmanship in every detail. Keith, as you know is in construction and has been for 30 some years...he himself thought there was an extra toolbelt laying on the dining room table when he came into the room. I've seen a lot of your work but this piece stands alone in my book. I can't thank you enough for coming up with the perfect birthday gift for the carpenter who has everything....Ernie will probably want to hire you on after he receives this birthday gift. Thanks again for all of your time and efforts...it truly paid off in every way. -Judy Etchison
-------------------------------------
Nassau Photo Composite with Music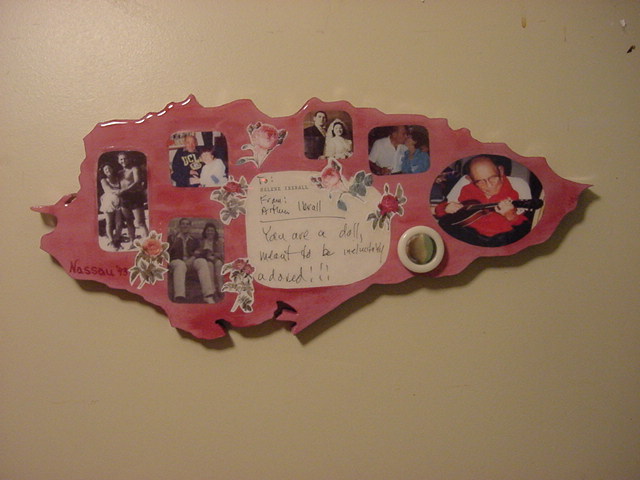 I received the plaque today and it brought tears to my eyes. It is so beautiful. The way you included all those pictures and the love note I found that my husband wrote before he passed away, and the pictures and you even added a little music box all put on the map of Nassau where we honeymooned, you boggle my mind. I will keep this on the stand you sent along on my dining room table, so that every time I pass it I will be looking at it. Thanks so much, I think you are a genius. You can be sure all my friends and relatives will be seeing this. Gratefully, Helene Iberall